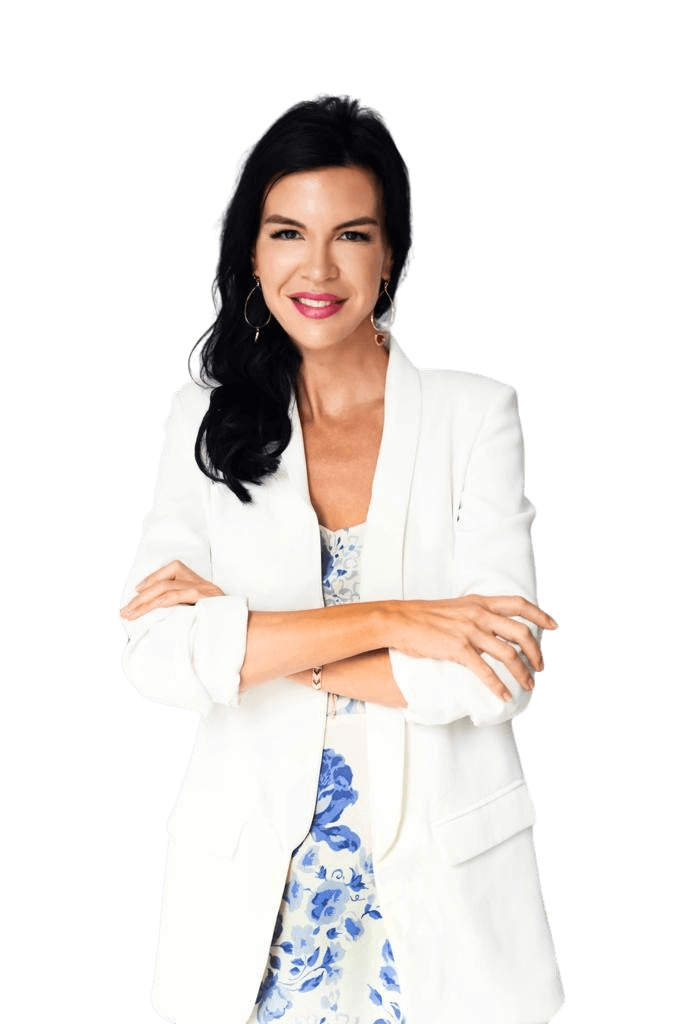 Your vibrant health guide
South Florida's Leading Functional Medicine and Beauty Expert for Women
As a 17-year healthcare provider, Dr. Jelena partners with women to help them achieve vibrant health and ageless beauty. Dr. Jelena can help you chart the course to your optimal health. Returning to your best, most vibrant self can be easy and be done from the comfort of your home. We make the process simple and we'll be your guide each step of the way.
"My practice uses functional medicine to determine how and why illness occurs and to create a blueprint for optimal wellness by addressing the root causes verses just the symptoms. Once we get the patients their healthiest, we can have fun getting them into their best shape and ideal image."
"Your most beautiful and vibrant life can be
unleashed through your health."






Weight Loss and
Hormone Replacement
The Process
Every health journey needs a precision roadmap tailored from your personal biometrics, diet, and genetics.
Dr Jelena's healthcare philosophy and process - leading patients on a journey to optimal health commonly includes these steps.
Detox
For many the path to health begins here in detoxification. Your customized program will intend to remove everything in the way of your best health, including toxins, inflammation and heavy metals. Expect lifestyle to be modified in order to achieve best results and allergies to be indentified and treated as barriers to health.
Nourish
In the nourishment phase the focus is on supporting the body with scientifically researched nutrition, supplements and cutting-edge therapies that promote the bodies innate self-healing and regulating intelligence. Expect to feel more energized and peaceful in this phase of your health journey.
Activate
We can activate the bodies youthful function and regenerative capacity by adding back to it anything that it may have lost in times of stress. Whether vitamins, bio-identical hormones, peptides or growth factors the goal is to promote optimal and thriving health that not only elongates life but improved quality and function.
Enhance
Now that we have addressed core health and optimal wellness we can step into weight management and anti-aging therapies. Depending on your goals Dr. Jelena can help you achieve your ideal body image that reflects the beauty of your health.
Services
Dr. Jelena specializes in Functional and Aesthetic Medicine for women. Dr. Jelena is trained in functional, integrative, and anti-aging medicine and can help you achieve the safest and sustainable results for your ideal health, body and image.
Hormonal Treatment(Bio-identical)
Digestive health and microbiome assessment
Comprehensive Blood testing
Personalized supplements
Weight loss panels
IV Therapy
Epigenetic Testing (How to slow aging)
Medical Weight loss including use of GLP-1 peptide
Concierge Medicine
Genetic Testing and Evaluation
Antiaging medicine
Advanced heart health prevention.
Testimonials
"Dr. Jelena Petkovic is a very knowledgeable and caring Doctor. I love her style. I have seen her for many years now, and I truly trust her with my heath."
"I love Dr. Jelena! I use her for beauty and wellness. I was very hesitant about botox but i knew i was in good hands, you cant tell that i use botox and that is exactly what i wanted. Dr. Jelena has also helped with weightloss, with a detox plan and peptideds. I was struggling and i needed the extra help, I feel very comfortable in my skin now. I also do my labs with her and she gives me insight on what supplements i can benefits from. I consider her my source for preventive health care. GOD BLESS HER!"
"I was diagnosed with Epstein Bar's, due to apparently an outbreak in the state of Florida this year. I was feeling hopeless because I couldn't function. My entire body hurt, I wasn't able to work due to the lack of energy, and fatigue until Dr. Jelena Petkovic treated me with a new Medical Peptides treatment, and within 24 hours I started feeling like myself again. I highly recommend her. She is very knowledgeable, kind and professional."
"Dr. Jelena Petkovic is a very knowledgeable and caring Doctor. I love her style. I have seen her for many years now, and I truly trust her with my heath."
Get started now!
Speak with an expert and receive a FREE hormone
therapy assessment today!