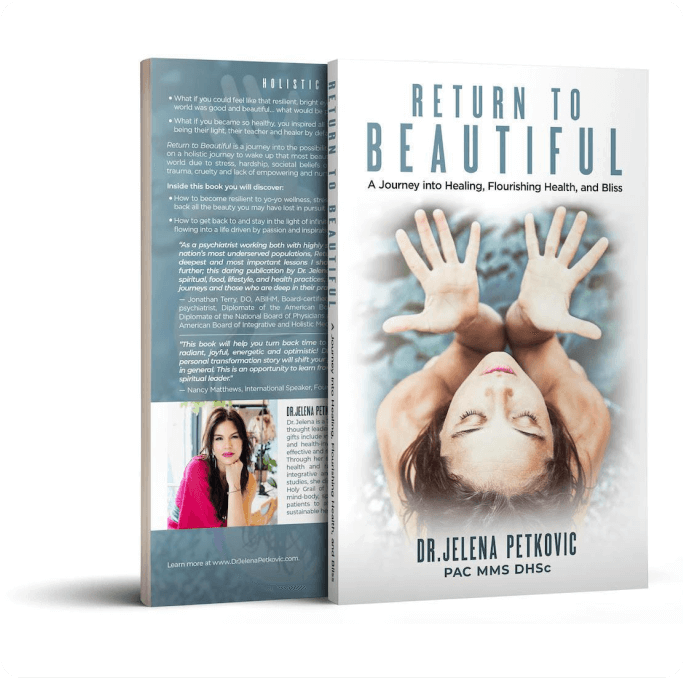 Return To Beautiful
Return to beautiful is a journey into the possibilities hinted in the questions above. It takes you on a holistic journey to wake up that most beautiful optimistic soul you might have lost in the world due to stress, hardship, societal beliefs or pressures, mental/emotional/physical toxins, trauma, cruelty and lack of empowering and nurturing tools or resources.
Inside this book you will learn:
How to restore vibrant health, natural beauty, slow down aging and prevent disease through a heart-filled and soulful strategy.
How to stay bright, brilliant and youthful despite all modern-day challenges and toxicities.
How to become resilient to yo-yo wellness, stress, challenges and fear, getting back all the beauty you lost as a child and, allowing you to stay in the light of infinite possibility, and a life driven by passion and inspiration instead of fear.
Get started now!
Speak with an expert and receive a FREE hormone
therapy assessment today!